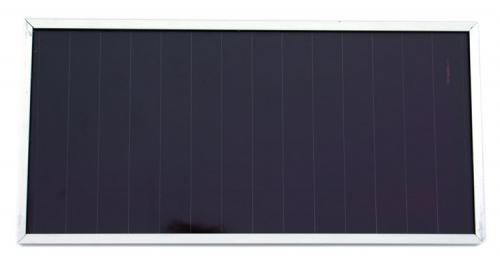 Solar panels are used to recharge the backup 12-volt maintenance-free batteries of the telemetric stations.
Our smallest solar panel (SOLAR 2W) is designed to recharge the battery of the telemetry stations with a small number of connected probes. The data can be transmitted to the server only once a day.
Each solar panel is supplied by the box for a cable connection.
The panels can be ordered with a stainless steel bracket, adapted for the panel mounting..
Dimensions: 295 x 145 x 22 mm.